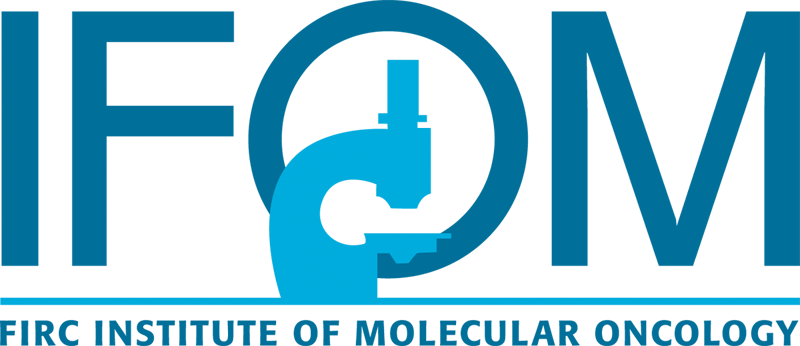 4th IFOM Symposium
Breaking Boundaries: Metabolism at the Cross-roads
November 14-15, 2019 | IFOM, Milan - Italy
Registration
Deadline for Registration/Payment: September 30, 2019
Registration fee (VAT included): € 50,00
Registration fee includes:

attendance to all the scientific sessions of the Symposium;
Symposium material;
participation in the poster session;
meals and coffee breaks during the sessions.

Travel and lodging expenses will be at each participant's charge.
Deadline for Registration/Payment: September 30, 2019.
General Information

Registration and payment must be done simultaneously.
Registration will only be valid upon receipt of the full payment. IFOM will send you an invoice to finalize the registration procedure.
The number of places available is limited
Invoicing/billing details

In the registration form you will be asked to insert the invoicing/billing details. Make sure you have them before proceeding with the registration. The invoicing/billing details must be those of the payer.
The Registrant is responsible for the declared data.
Please note that, for fiscal reasons, it will not be possible to make any changes to the issued invoices/bills.
Payment methods

Credit card (accepted credit cards: VISA, MasterCard, American Express, Discover);
PayPal
Deadline

Deadline for Registration/Payment: September 30, 2019
Cancellation policy

All requests for cancellation must be submitted in writing to events-team@ifom.eu within October 31, 2019. The registration fee will be refunded in full, less an administrative fee of 20% of the registration amount.
Cancellations received after October 31, 2019 or no-show will not be refunded at all.
Abstract submission

Abstract submission is not compulsory
You can submit your abstract online only after your registration has been completed (registration code is compulsory to submit your abstract). For more details see the Abstract submission page.
E-mail address publication

In the registration form, IFOM will ask you for authorization to the publication of your e-mail address (published on the electronic abstract book, in the list of participants).